The seven best reasons to give gold or silver as a gift
1. They are a beautiful and timeless gift.
Gold and silver make beautiful and timeless gifts due to their precious qualities, symbolizing wealth and permanence. Their value is not subject to the changing whims of fashion or trends and makes a strong impression when given to those you care about. Gold, in particular, has a deep symbolic meaning for many cultures. It was one of the gifts brought to Bethlehem at the first Christmas and has been used throughout history to mark significant occasions such as weddings and anniversaries... Gold also speaks to the importance of wealth, saving, and thinking about the future.

Gold and silver are the perfect gifts to give during the holidays or any special occasion, and they will make a lasting impression. Furthermore, gold facilities are convenient as they can be sold at any time for cash, making them an excellent choice for someone who has everything or is difficult to buy. Finally, gold is a perfect choice for those seeking to make a statement of success, gratitude, or solidarity, as evidenced by Julius Ceasar giving his soldiers gold coins after conquering a new land.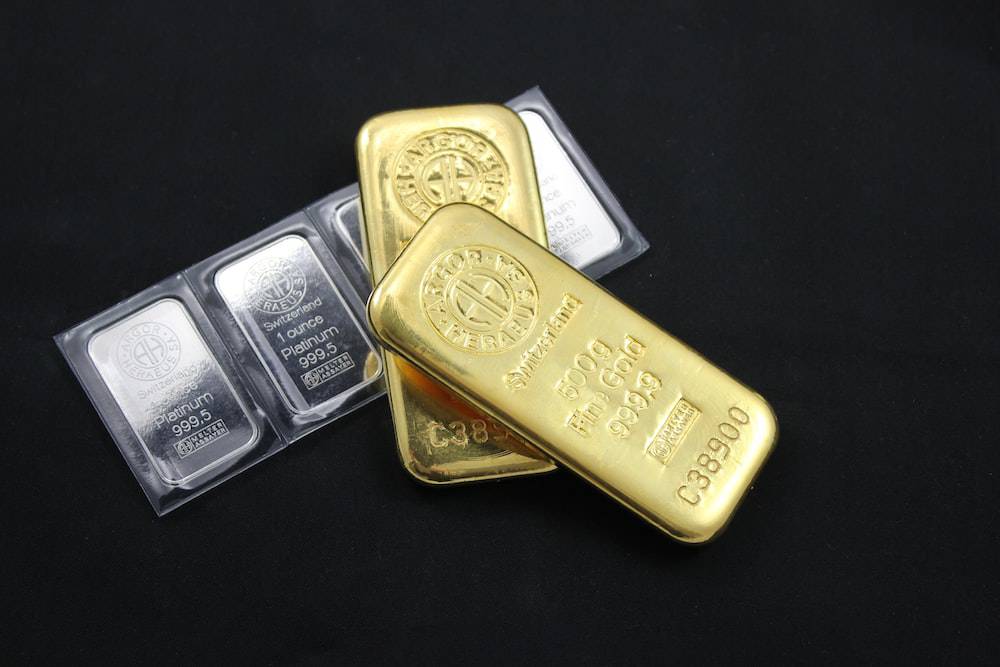 2. They are often more affordable than other precious metals.
Gold and silver are often less expensive than other precious metals as gifts due to their abundance in the market. Gold and silver are found in their natural form, making them more readily available than other precious metals which need to be mined and extracted from the ore. In addition, gold and silver have been used as currency for centuries, making these metals more accessible for purchase and trading. As a result, they are more cost-effective than other precious metals, making them a more affordable option when searching for the perfect gift.
3. They are easy to give.
Gold and silver have been prized for thousands of years for their beauty and symbolic value. Giving gold or silver as a gift is surprisingly easy and can be a great way to show someone you care. On the one hand, you can opt for a more traditional or symbolic gesture like a gold or silver coin, which can be easily found and purchased. On the other hand, a piece of jewelry can also make an excellent gift. Jewelry made of gold or silver is a timeless and meaningful way to show someone you care, and the variety of options available is endless. Whether you choose coins or jewelry, gold and silver make excellent gifts that stand the test of time.
4. They are easy to store and transport.
Storing and transporting gold and silver can be made more accessible by purchasing items such as reusable grocery bags and kitchen containers, both available on Amazon. Reusable grocery bags provide a secure and easy way to transport gold and silver, while kitchen containers offer the perfect way to store them. These products are made with high-quality materials, are available in various sizes, and come with features such as leak-proof lids and built-in handles. Additionally, Amazon offers a selection of Italian-made products, which can be further customized to ensure that precious metals are secured during shipping or storage. Furthermore, small business brands offer products crafted with attention to detail and creativity, such as imported delicacies and gourmet sweets. With all of these options, storing and transporting gold and silver can be made much more accessible.
5. They can be a good investment.
Are gold and silver suitable investments? The answer depends on several factors, such as the investor's goals, financial situation, and risk tolerance. Precious metals like gold and silver can make a valuable and meaningful gift, and they tend to be highly durable, meaning they do not decay or depreciate over time. Gold and silver are often considered safe-haven assets, meaning they maintain or increase value during economic turmoil. Additionally, these metals can be invested directly through coins and bars or indirectly through ETFs, mutual funds, and shares in mining companies. Because of their durable nature, low risk of depreciating, and potential for increased value during economic uncertainty, gold and silver can be suitable investments.
6. They are often widely appreciated.
Gold and silver gifts are often highly appreciated because they are thoughtful, meaningful, and long-lasting. Gold and silver demonstrate generosity and insight, creating an emotional impact that shows the recipient that they are genuinely valued. Gold and silver also have a certain timeless quality, making them a wise investment and a surefire way to make a lasting impression. Gold and silver also have a long history associated with wealth, success, and gratitude. This makes them an ideal gift, as they convey a sense of stability and security to the recipient. Gold and silver are readily exchangeable for cash, making them a practical and valuable choice for any occasion. All these reasons, combined with the fact that gold and silver are often rare and have finite supplies, make gold and silver the perfect choice for any gift-giving occasion.

Gold and silver coins make for a thoughtful, meaningful gift that won't expire, go out of style, or break. Give the perfect, timeless gift this holiday season with a customized gold or silver coin.
7. They are widely accepted as payment.
Gold and silver have a timelessness and permanence that make them widely accepted as payment. Unlike money and gift cards, which can be rendered useless over time, gold and silver coins are untethered from any central bank, which means they maintain their value even when currencies fluctuate. They have a track record of forever holding their value and a certain weight, presence, and brilliance that makes them truly unique. Gold and silver coins are also an excellent way to teach young people the value of saving and investing, which is why they are so often used in cultures around the world to give as gifts. Whether for a special occasion or to pass wealth to the next generation, gold and silver remain the go-to choices.

Gold and silver coins make thoughtful and meaningful gifts because they show generosity, insight, and emotional impact. They are a valuable investment demonstrating the importance of wealth, saving, and thinking about the future. It also expresses the value of the relationship, as it is a gift that can stand the test of time. With gold, you never have to worry about the recipient not liking or needing assistance. Additionally, it has an element of surprise since it is unlikely for someone to be unwrapping a gold coin.

Furthermore, gold is always a good choice, making it the perfect gift for those with everything. Finally, giving gold coins is a great way to make an impression, whether it's for a business or an individual. With gold, the recipient can sell it for cash at any time, making it a precious gift.